GRAPHIC DESIGN GRAPHIC DESIGN GRAPHIC DESIGN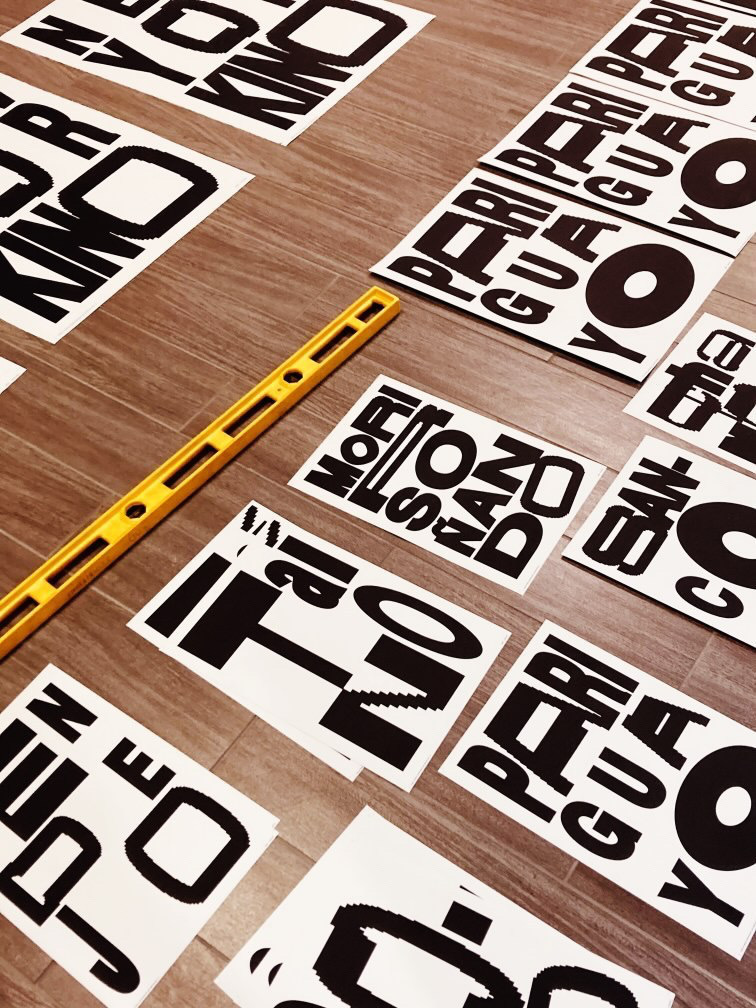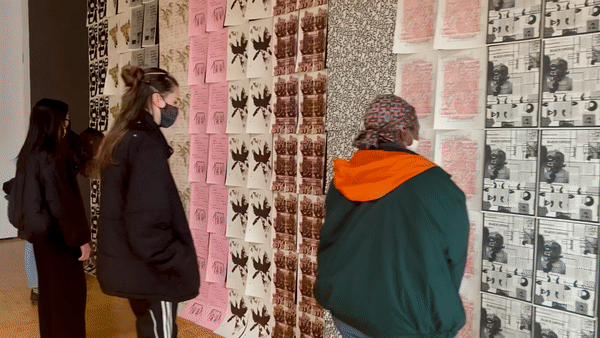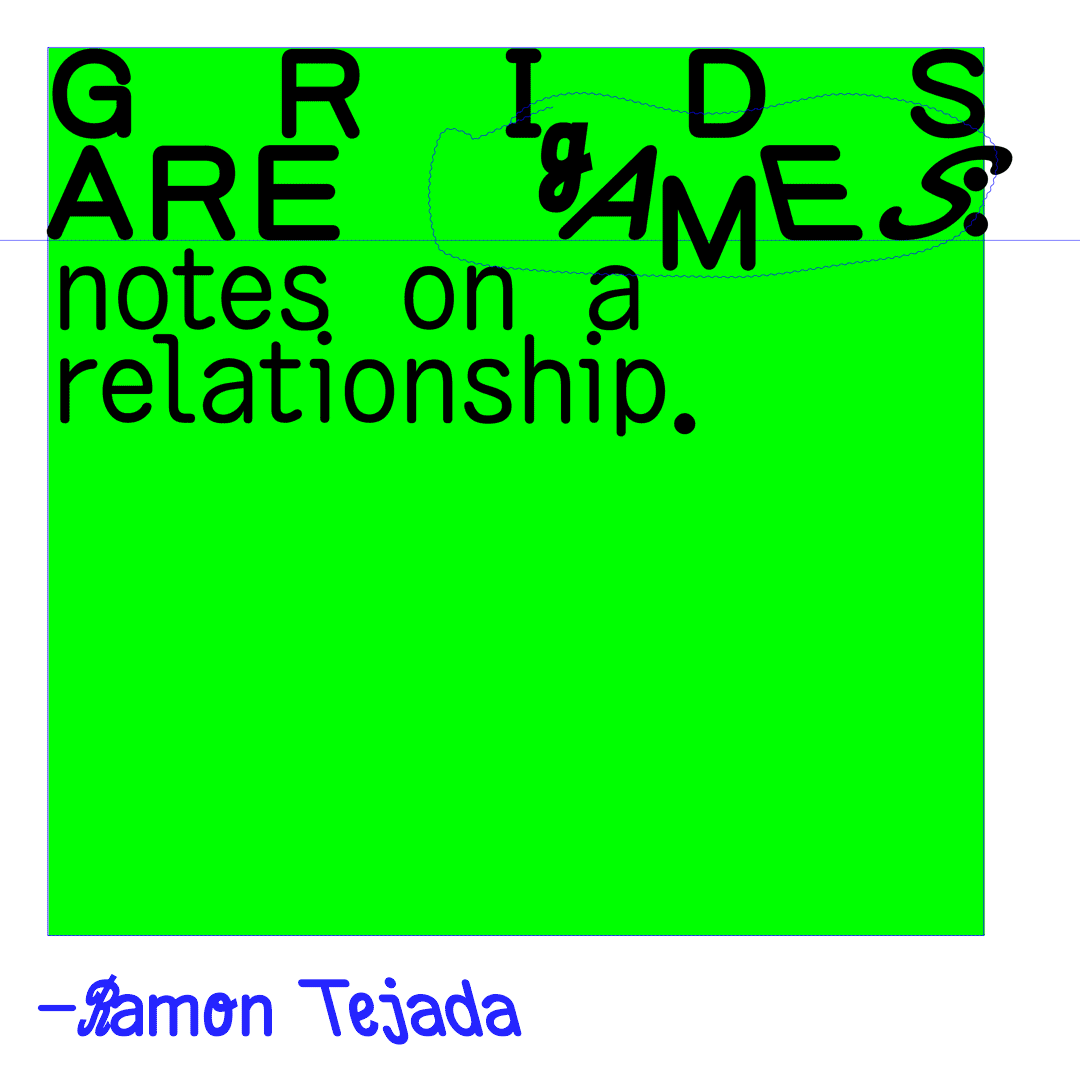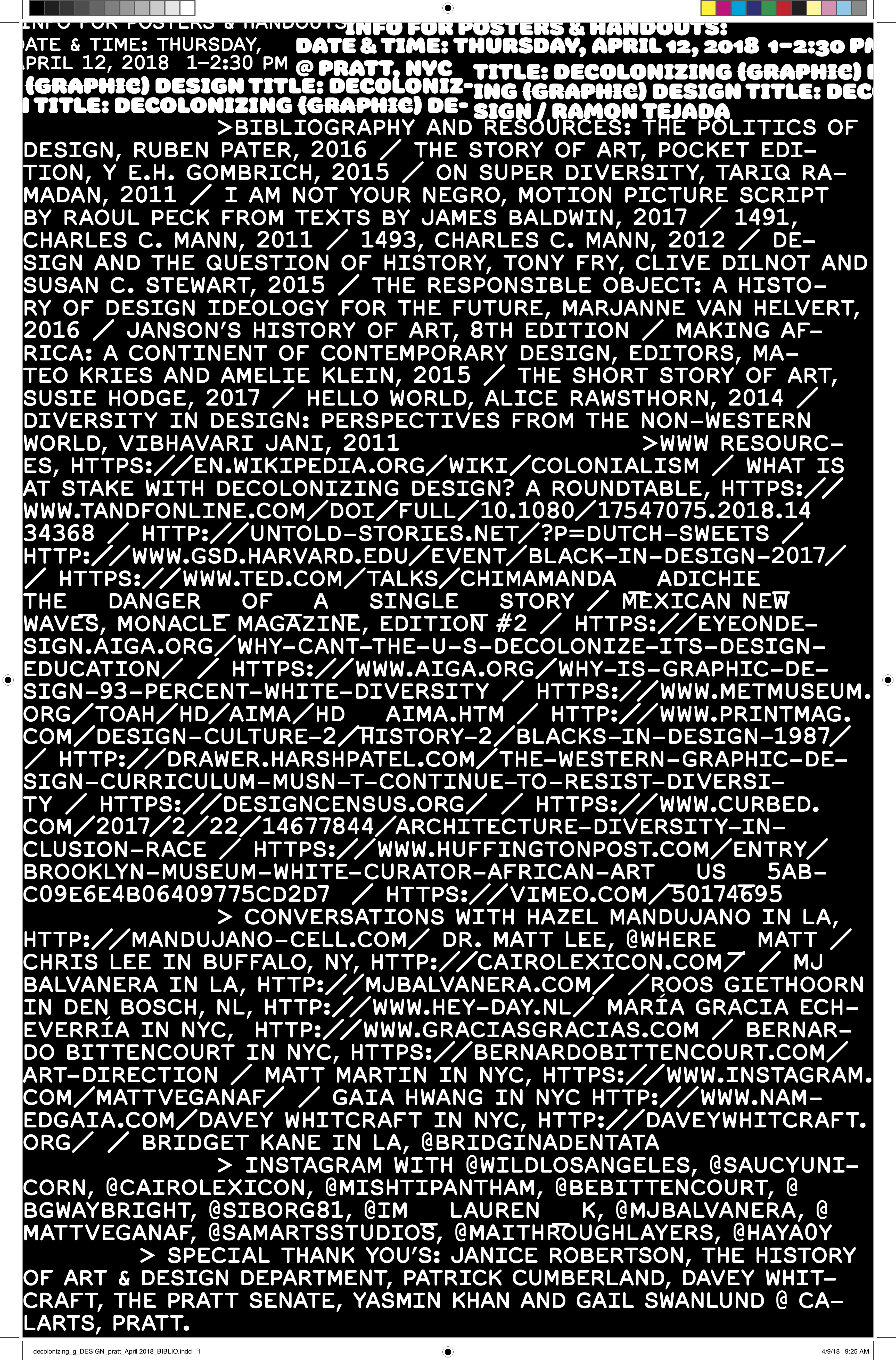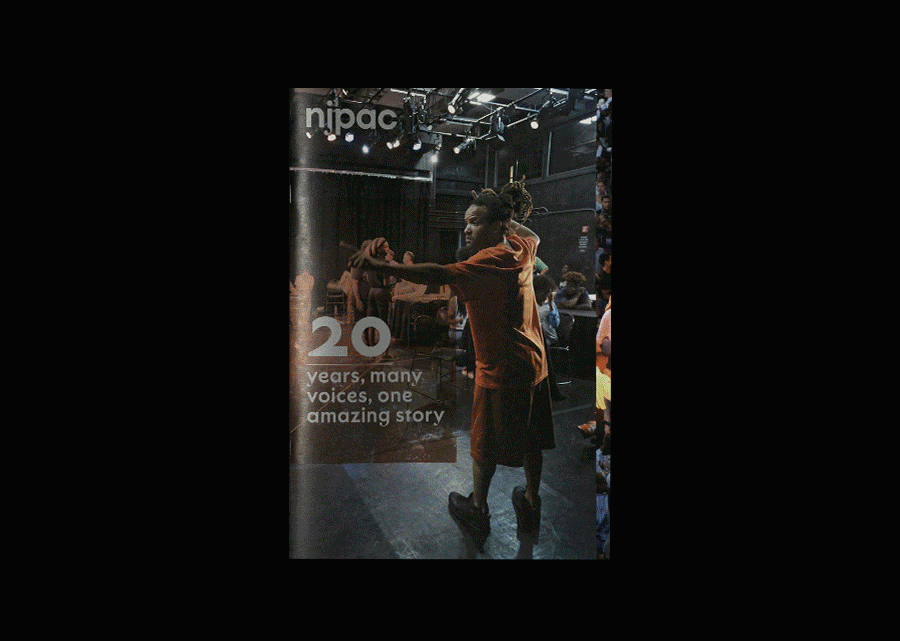 THOUGHTS & WRITING & PROJECTS
Bring it home, Usdan Gallery at Bennington College, Spring 2021.
Decolonizing Design Reader. ︎︎︎Print Edition, v2.
Deem Forum Session Two: Respect, June 2021.
How changing the design canon will change the industry, Creative Review, April 2021.
Point of Puncture, DEEM Journal, March 2021.
Hurra Hurra Podcast 23, March 2021.
Black, Brown + Latinx Design Educators: Conversations on Design and Race, by Kelly Walters, 2021.
Grids are Games: Notes on a relationship, Poster House, Spring 2021.
Disrupting Design with Capital "D," Futuress.org.
Design in Conservative Times, Onomatopee 179.
Joy, Imperfection and Humanity in Design.
What Leading Designers, Educators, and Writers Want to see in 2021, Eye on Design.
Serious Business Conversations: Independent Non-Anglo Centric Resources.
Building Raices, Latinx Creatives Panel, Pratt Institute's Communication Design Department.
Present! v.1.0.3, April 2020.
"Adapting with Ingenuity," @RISD.
"Decolonizing Means Many Things to Many People" — Four Practitioners Discuss Decolonizing Design, AIGA Eye on Design, February 2020.
"Decolonizing DESIGN, a sermon on the hierarchy of design," Amalgam magazine II, excerpt.
"You won't Believe What this Bizarre Design Cult Eats for Breakfast. The truth will Shock You," at Cranbrook.
"We must topple the tropes, cripple the canon," Walker Art Center, Reader: Soundboard 2.0, August 2018.
ABOUT RAMON ABOUT RAMON ABOUT RAMON
Ramon Tejada
is a (New Yorkino / Afro-Caribbean / American) designer
(as Estudio Ramon)
and educator based in Providence, RI. He works in a hybrid design/teaching practice focusing on collaboration, inclusion, unearthing and the responsible expansion of design a practice he has named "puncturing." Ramon is an Assistant Professor in the
Graphic Design Department
at
risd
.
He has taught in the graduate MFA Communication Design program at Pratt Institute and at the undergraduate level at Parsons/The New School, CUNY–Queens College and in the MA program at the Minneapolis College of Art and Design (MCAD). He has been a guest artist in the MFA in Graphic Design at Otis College of Art & Design. He received an MFA in Performance Arts from Bennington College and an MFA in Graphic Design from Otis College of Art and Design in Los Angeles.
He has spoken and/or led workshops at Pratt Institute, The New School/ Parsons, Mass/Art, RCA, CCA, CalArts, Otis, Cranbrook, Emily Carr U., OCAD, SF Design Week, among others. Most recently he has been collaborating with Silas Munro on a series of workshops titled
"Throwing the Bauhaus Under the Bus."
He is a part of US with Nic Sanchez and Tom Ahn and is 2013 Designer to Watch.
Estudio Ramon works in collaboration on print, digital, and curatorial design projects. Selected clients include The New School/ Parsons, NYIT, SVA, the Shakespeare Society, NJPAC, the Brooklyn Philharmonic, Usdan Gallery/ Bennington College among others.
from "NOTES ON BEING A DOMINICAN YORK," wip, research, experiments︎︎︎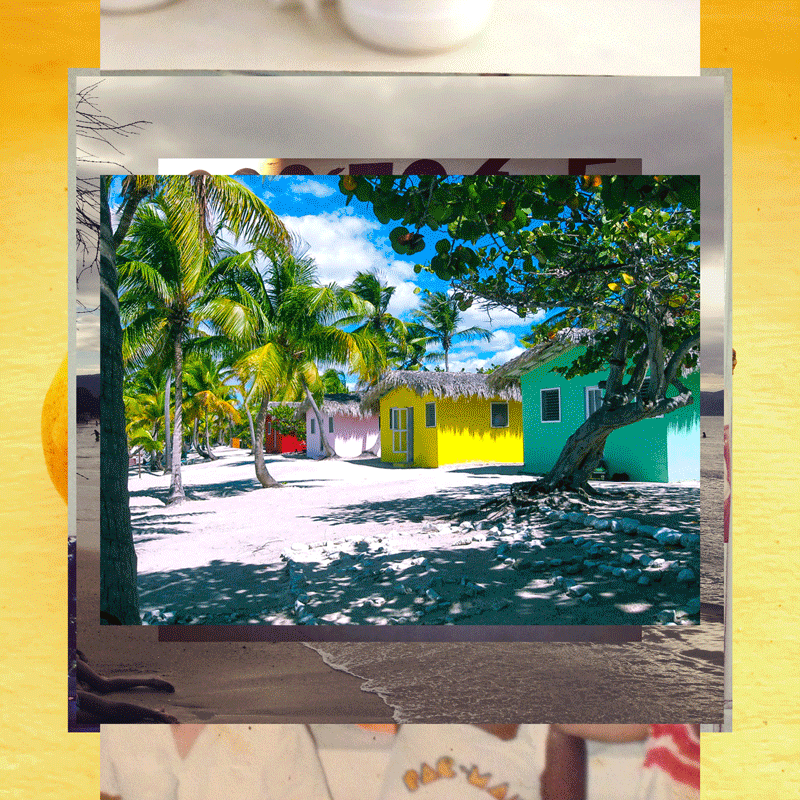 #BLM / IN SUPPORT & SOLIDARITY WITH AAPI COMMUNITIES!
©2021 by Ramon Tejada.
Typefaces Routed, Salavy, feeeels-fuzzy
cv
sample students work
conversations & puncturing, 2020—21
ST/SDA/AIGA-B

Benn.
︎︎︎ArtCenter