︎︎︎WRITINGS, FEATURES, THOUGHTS & IDEAS
︎︎︎
Decolonizing Design Reader (ongoing).
︎︎︎BIPOC Design History:
Incomplete Latinx Stories of Diseño Gráfico
.
︎︎︎
Puncturing Design, Design Miami.
︎︎︎
Bring it Home
, Usdan Gallery, Bennington College.
︎︎︎
Deem Forum Session Two: Respect.
︎︎︎
Talk Less, You're Going to Hear More.
︎︎︎
Disrupting Design with Capital "D."
︎︎︎
"Decolonizing Means Many Things to Many People."
︎︎︎
"We Must Topple the Tropes, Cripple the Canon."
︎︎︎
Design in Conservative Times, Onomatopee 179.
︎︎︎
Black, Brown + Latinx Design Educators: Conversations on Design and Race, by Kelly Walters.
︎︎︎
Point of Puncture, DEEM Journal.
︎︎︎
Publishing will not be another victim of the pandemic
, AIGA Eye on Design.
Hurra Hurra Podcast 23, March 2021
.
︎︎︎
Joy, Imperfection and Humanity in Design.
︎︎︎
What Leading Designers, Educators, and Writers Want to see in 2021, Eye on Design.
︎︎︎How changing the design canon will change the industry, CR.
︎︎︎
Serious Business Conversations: Independent Non-Anglo Centric Resources
.
︎︎︎Present! v.1.0.3.
︎︎︎"Adapting with Ingenuity," @ RISD.
︎︎︎"You won't Believe What this Bizarre Design Cult Eats for Breakfast. The truth will Shock You," at Cranbrook.
︎︎︎
Building Raices, Latinx Creatives Panel
, Pratt Institute.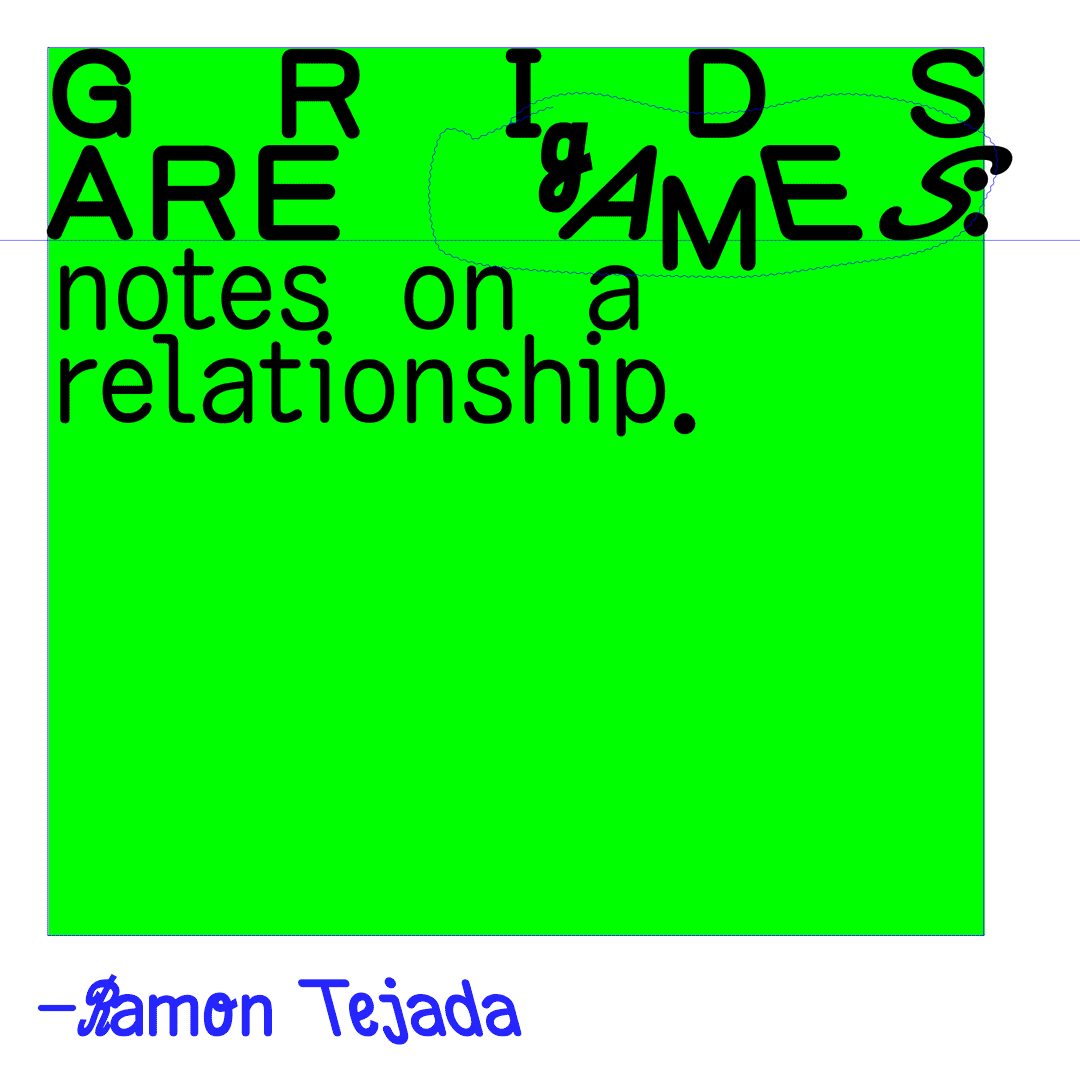 ︎︎︎Grids
are games, notes on a relationship,
Poster House, NYC.
︎︎︎
︎︎︎cv

︎︎︎sample students work
︎︎︎

conversations

on puncturing